One of Tennessee's most famous trademarks has been Jack Daniel's whiskey. Jack Daniel, who goes on to become one of the nation's most recognizable distillers got his start as a young boy in the backwoods of middle Tennessee. Although his name is universally known around the world, the story of his life has been shrouded in mystery and legend.
Jack Daniel arrived at the office one morning and tried to open the safe in his office. He either couldn't remember the combination or wasn't getting it right on the dial. In a fit of anger, he kicked the safe and broke his toe.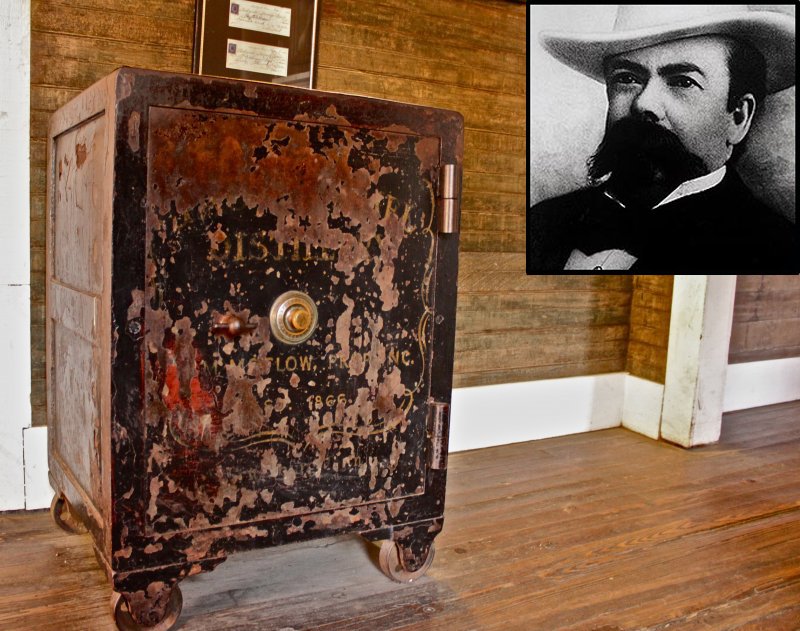 Daniel died from blood poisoning at Lynchburg in 1911. An infection began in one of his toes, which Daniel injured one early morning at work by kicking his safe in anger when he could not get it open one that he always had trouble remembering the combination.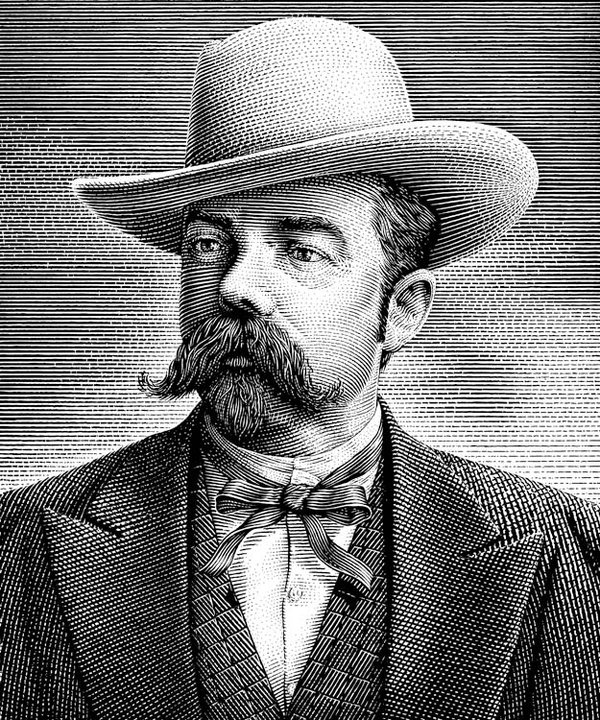 Daniel never had it attended to by a doctor and an infection soon set up in the toe. The gangrene eventually spread throughout his system and resulted in Daniel losing his leg to the disease. With the illness starting to wear on him, he began turning more and more of the company's operations over to his nephew Lem and eventually deeded the business over to him.
The legend was laid to rest amid ceremony in the Lynchburg Cemetery. By his grave stone was placed two wrought iron chairs. While he was known to have no great love of his life, the chairs were often reportedly occupied by the ladies he had dated in his life.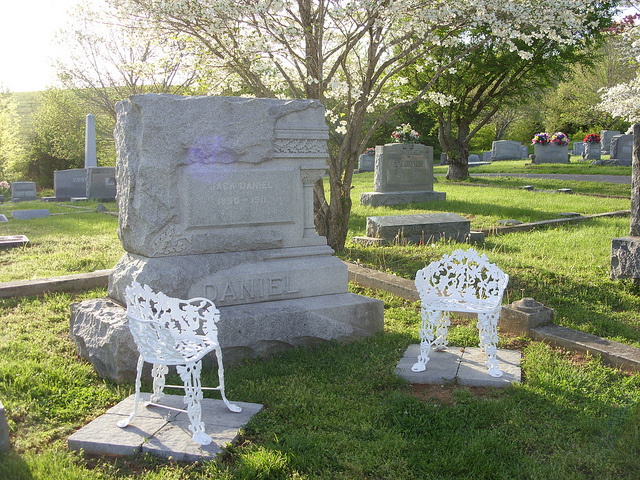 Tour guides joke that Daniel could have saved himself by dipping his toe in whiskey the he manufactured. His last words were, "One last drink please."
Glad we have antibiotics today