The Tennessee Highway patrol has a new tool to help spot drivers texting on Tennessee highway. While not Optimus Prime, this semi has been effective in helping reduce texting while driving in the state.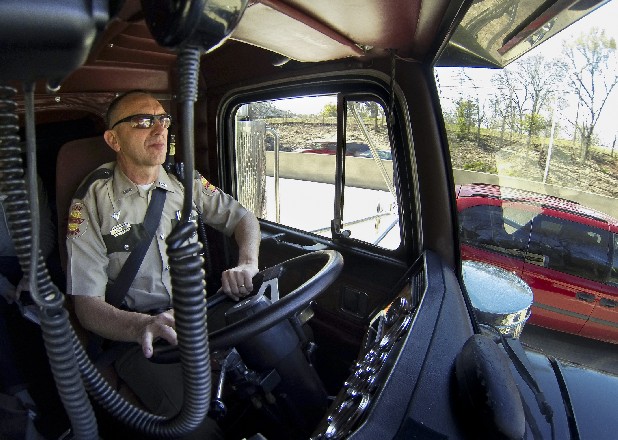 Trooper Gordon Roberts sat behind a pair of Ray-Bans, a steering wheel and about 15 different gauges as he merged onto Interstate 75. He looked out the driver's side window and scanned across the three lanes in front of him, left to right, looking for his first catch of the day.
"We should be able to nab some people here," he said in an accent forged through a childhood in Rhea County.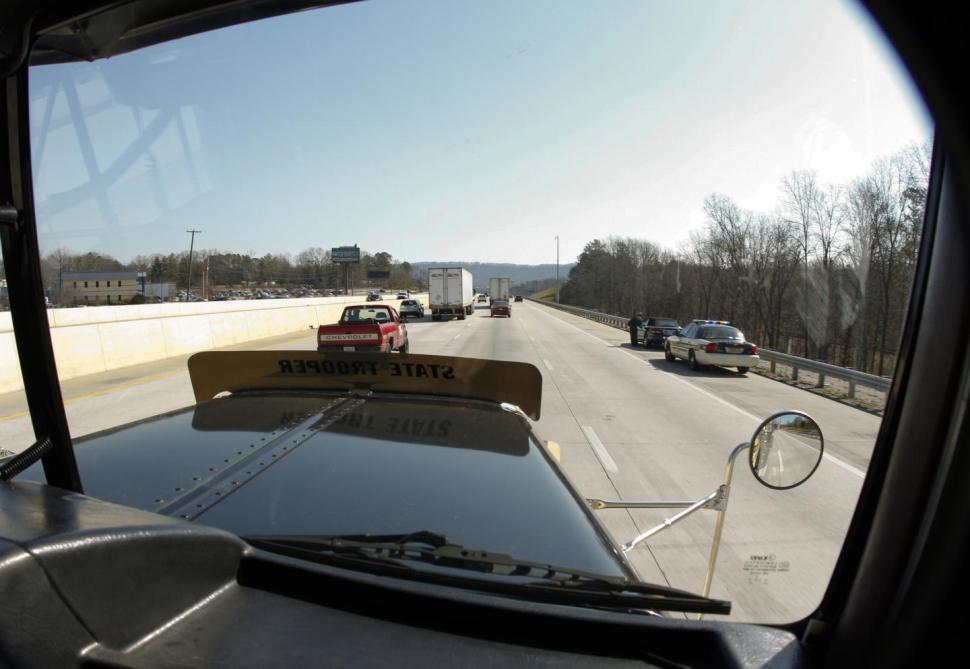 From the cab of a Tennessee Highway Patrol-owned tractor-trailer, he looked down into cars and minivans and smaller trucks, searching for seat belts that rested unbuckled, fingers that tapped text messages and beer can tabs that popped open.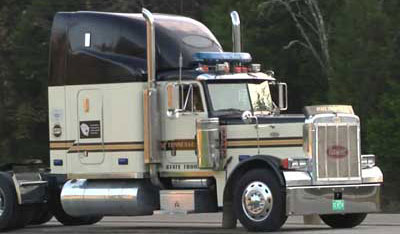 The trucks are marked and have lights and sirens just like the standard police vehicles. Dozens of drivers were ticketed during day one of the two-day sweep in Knoxville. Trooper Roberts drives the THP semi. It was seized in a drug bust ten years ago, but now used to bust another set of criminals.
The trucking troopers in the semi won't pull you over, Lt. John Harmon explained. They will radio what they saw into headquarters, and a patrol car will then take over.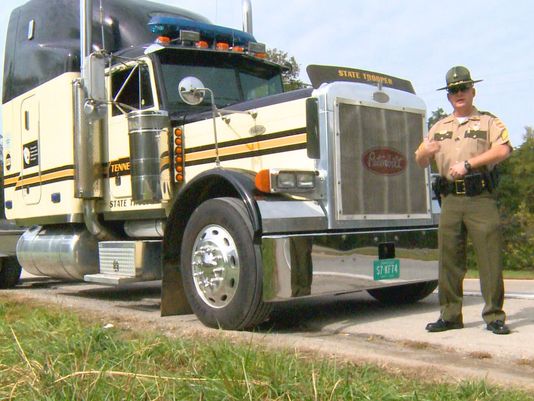 A national telephone survey by the AAA Foundation for Traffic Safety conducted in 2010 found that 69 percent of drivers had used a cellphone while driving and 24 percent had texted while driving during the previous 30 days