There is a very unusual rock formation standing on the very Point of Lookout Mountain in Chattanooga. It appears perilously balanced; but more than thirty people can stand on its top at one time. A place the makes for some great photos as many visitors have discovered.
In the valley below may be seen a part of Mocassin Bend and the Tennessee River.  Over the past century, it has been the location where many photos have been taken from the 1860s up until the present.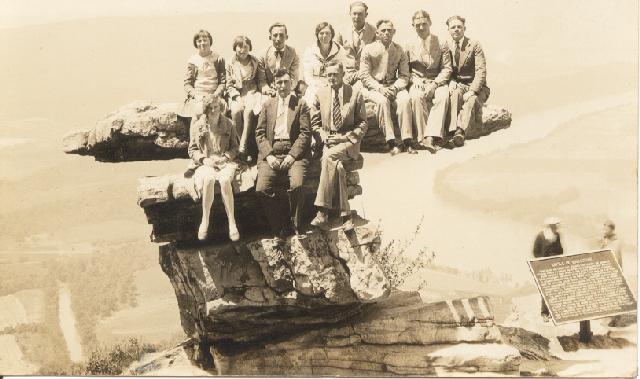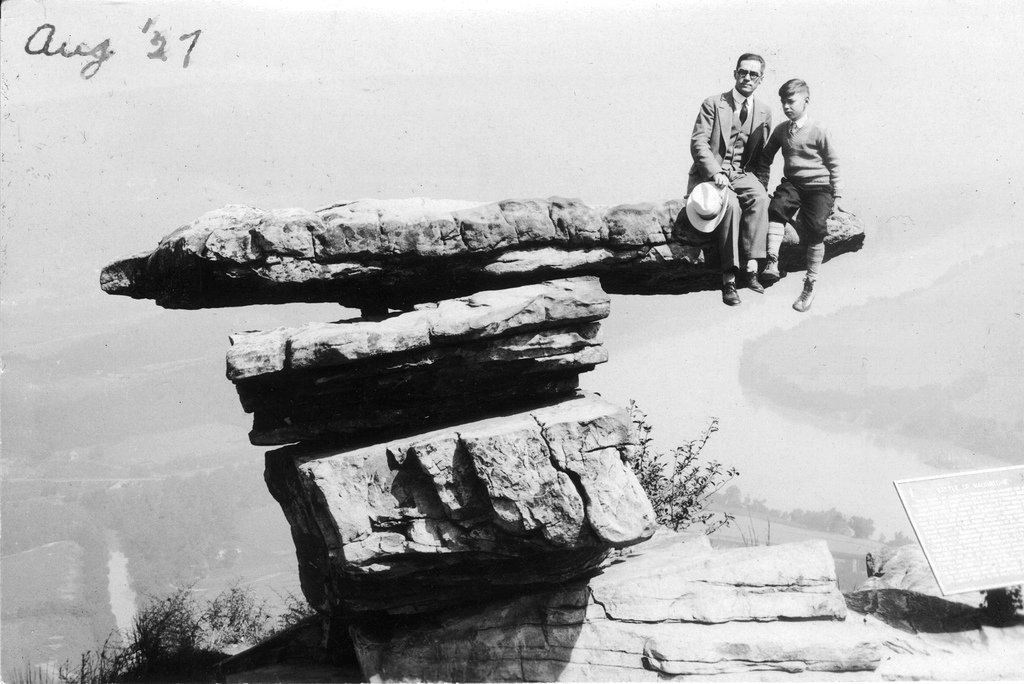 Present day photos are not as dramatic as the rock is currently off limits to the public.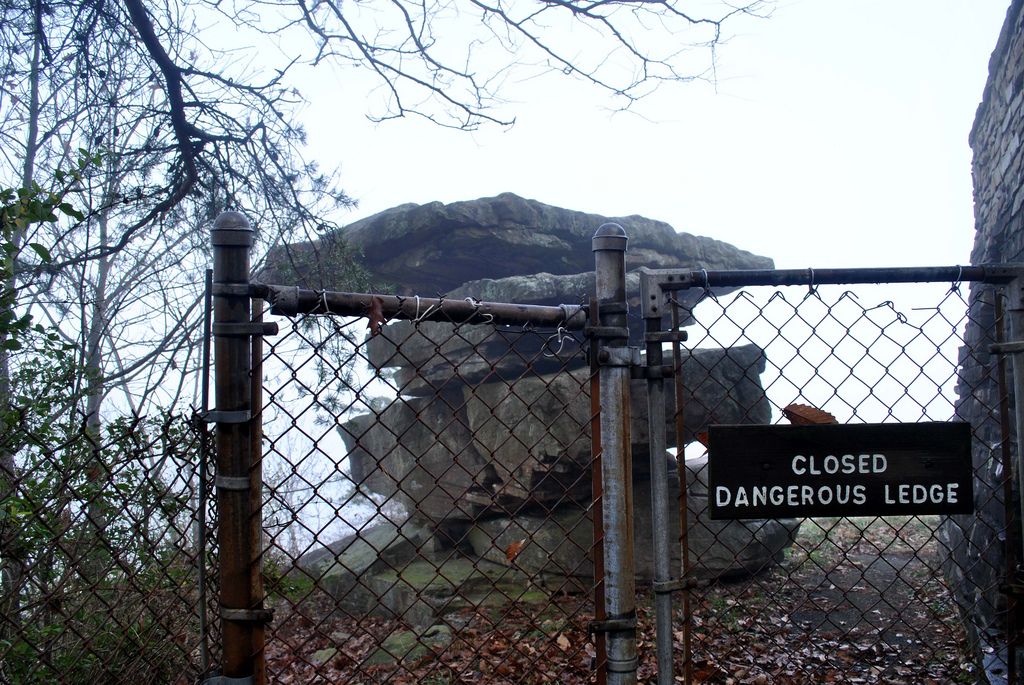 It is fascinating to see the changes of the fashion on styles over time.  The rock has even had a Presidential visitors with President Roosevelt visiting it in 1902 and FDR in 1938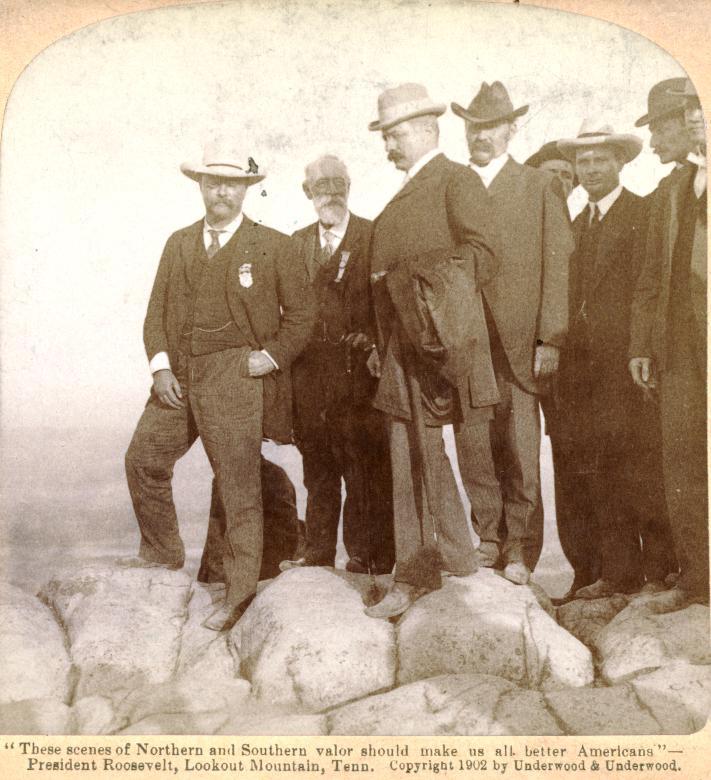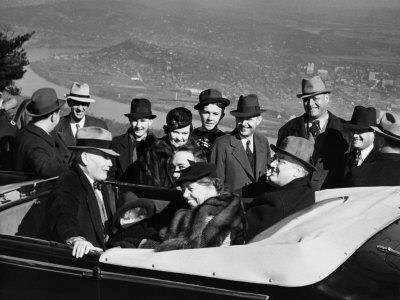 Umbrella Rock is located at Point Park on Lookout Mountain in Chattanooga.
In one of the earliest picture of Umbrella Rock is of soldiers taken in 1863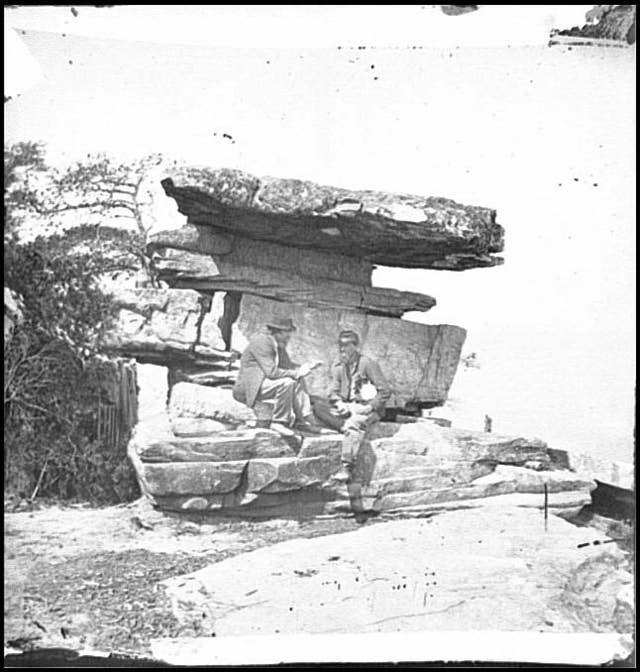 Umbrella Rock was so popular and such a signature of Tennessee, a replica was created for the The Tennessee Centennial Exposition in Nashville during the summer of 1897 to recognize the beauty of East Tennessee.
Visit the great flickr gallery anyjazz65 curated with numerous images of the Umbrella rock over the years that have been found on the internet.