The Fraterville Mine disaster on May 19, 1902, was the worst mining disaster in Tennessee history, killing 216 miners. Miners investigating a collapsed wall ignited a pocket of methane gas and caused an explosion.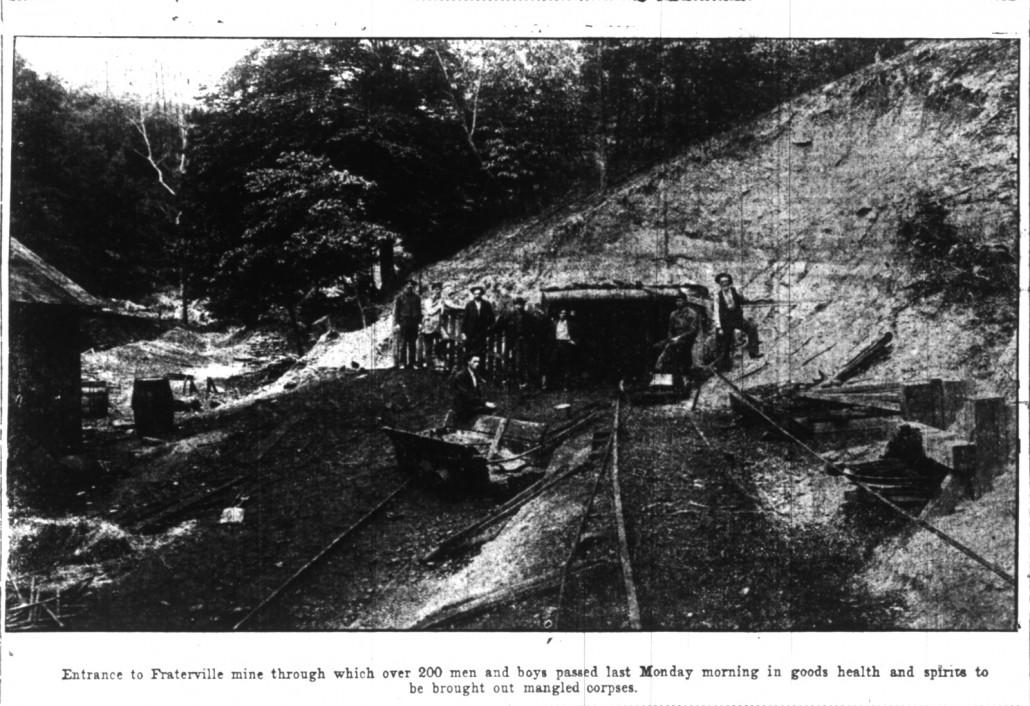 Shortly after the disaster, the bodies of 89 of the 216 miners killed in the explosion were buried in what became known as the Fraterville Miners' Circle at Leach Cemetery in the nearby town of Coal Creek (modern Lake City). In 2005, this circle was placed on the U.S. National Register of Historic Places.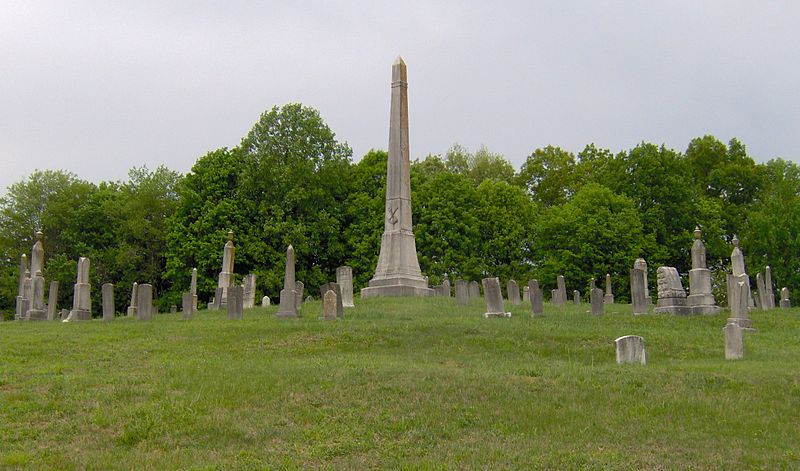 According to the Tennessee Commissioner of Labor, the Fraterville Mine explosion occurred around 7:20 on the morning of May 19, 1902. The explosion shot black smoke and debris out the mine's mouth and ventilation shaft. Rescue efforts were organized by the mine's superintendent, George Camp (E.C. Camp's son), and a Welsh mine operator from nearby Jellico named Philip Francis. The initial rescue party penetrated to just 200 feet (61 m), however, before they were forced to turn back and await the dispersal of toxic gases.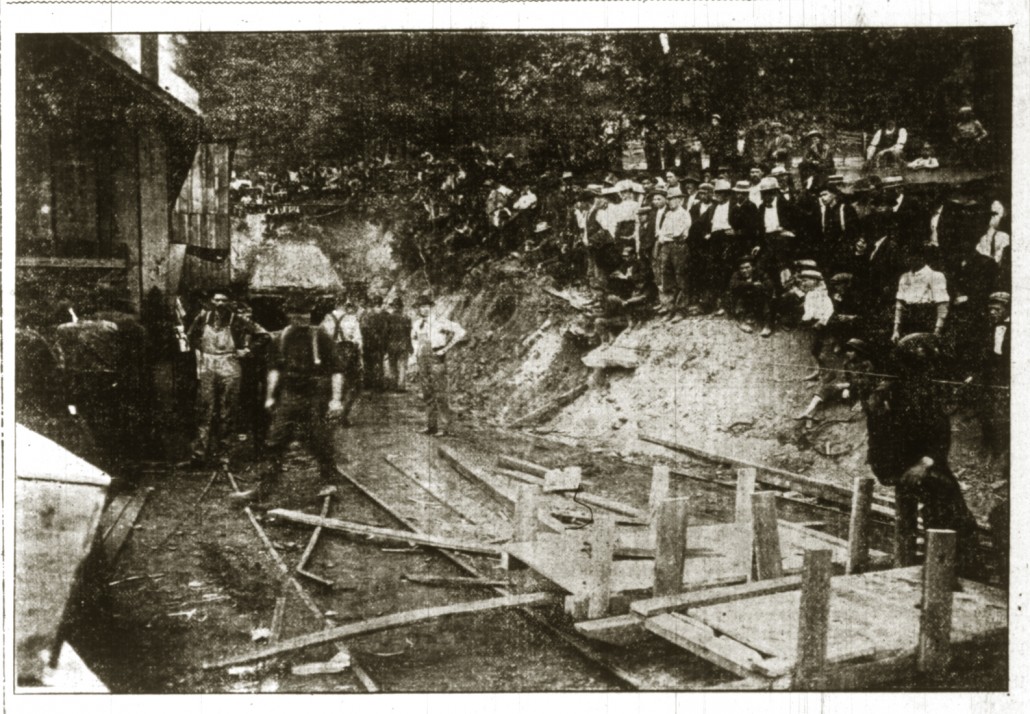 A second rescue party entered the mine at 4:00 that afternoon, and using a makeshift venting system made of cloth and creosote, they inched their way into the main shaft, where they observed the destruction, later reported by the Commissioner:
Battrices had been destroyed, and along the main entry the force of the explosion was terrific, timbers and cogs placed to hold a squeeze were blown out, mine cars, wheels, and doors were shattered, and bodies were dismembered.[2]
Most of the miners were killed by the initial impact of the explosion, although 26 had managed to barricade themselves in a side passage. At least 10 were still alive seven hours after the explosion, but eventually succumbed to toxic air and lack of oxygen. Several miners wrote farewell messages to loved ones shortly before dying, stating they were struggling for air, and encouraging their families to "live right" so they would meet again in heaven.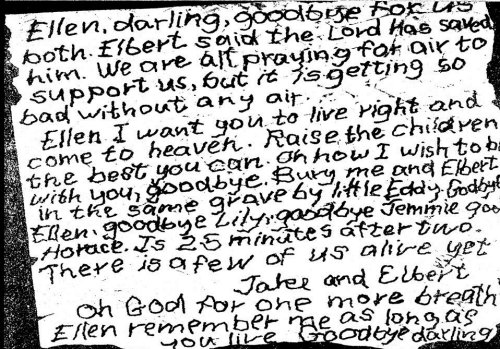 The last body was removed from the mine four days after the explosion.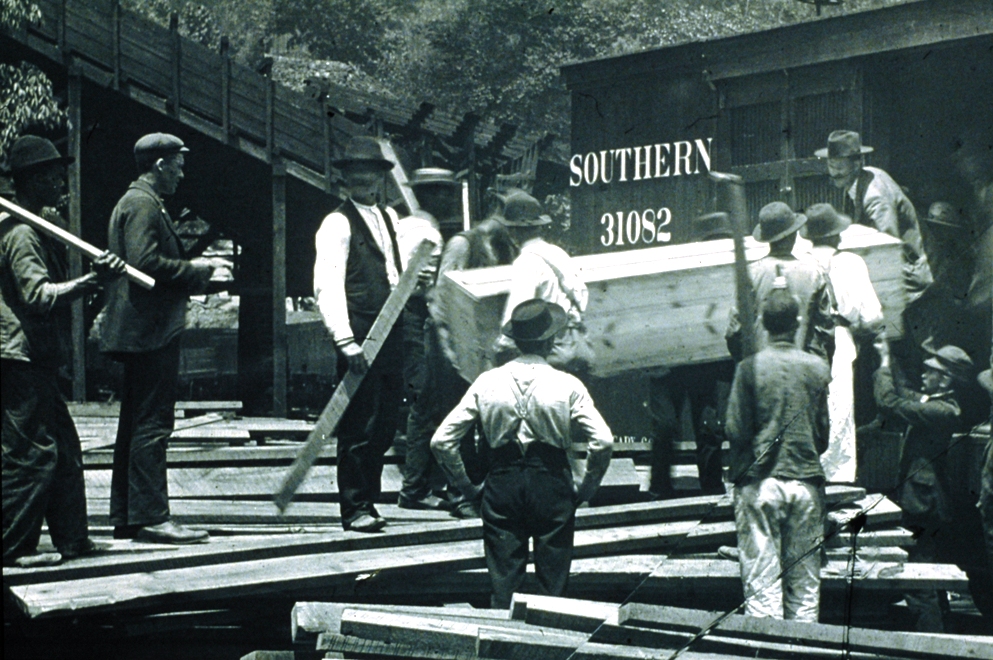 The precise cause of the explosion was never determined, or never disclosed. The mine's ventilation furnace had been shut down all weekend, which could account for the accumulation of methane, an extremely explosive gas that can build up in poorly ventilated coal mines. When the gas exploded, probably kindled by the open flames of the miners' lamps, coal dust was blown into the air and subsequently ignited, adding even more force to the explosion.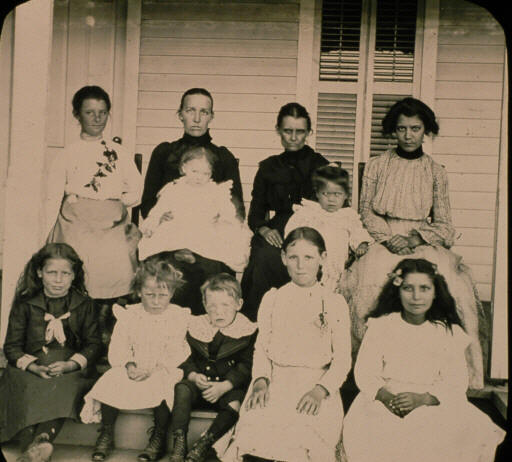 The mine disaster devastated the small town of Fraterville, leaving both broken homes and a broken community. Only three adult male residents remained in Fraterville after the explosion. Many women lost every male member of their families–husbands, fathers, brothers, sons. The oldest known miner was John REDICK, who was 57 years old. The youngest known miner was Henry WHITTEN, who was 12 years and 27 days old. There was one set of twins – J. Luke and William Luther LEACH
http://www.coalcreekaml.com/
http://www.seventyyearsinthecoalmines.org/fraterville.html