If you passed through the Knoxville area on the Dixie Highway heading north to Michigan or south to Florida you probably remember seeing the Powell Airplane gas station.  The station at 6829 Clinton Highway in Powell, TN actively operated from the 30's till the 60's when it stopped pumping gas.  The station had fallen into disrepair over the years, being used as  a bait shop and liquor store during that time.  Things are changing now, as the station is being restored by a community group the Airplane Filling Station Preservation Association (AFSPA)  Here is a copy of their design plans to restore it to its original look  and bring it up to code. You can follow or help with their progress on their website or their facebook page.
In 2005 the property and structure where purchased by the AFSPA, which in 2006 received 501 (C)3 Non-Profit status. No salaries are paid to these dedicated individuals, but a few historical grants, contributions and memorabilia items for sale have allowed continued work on the project.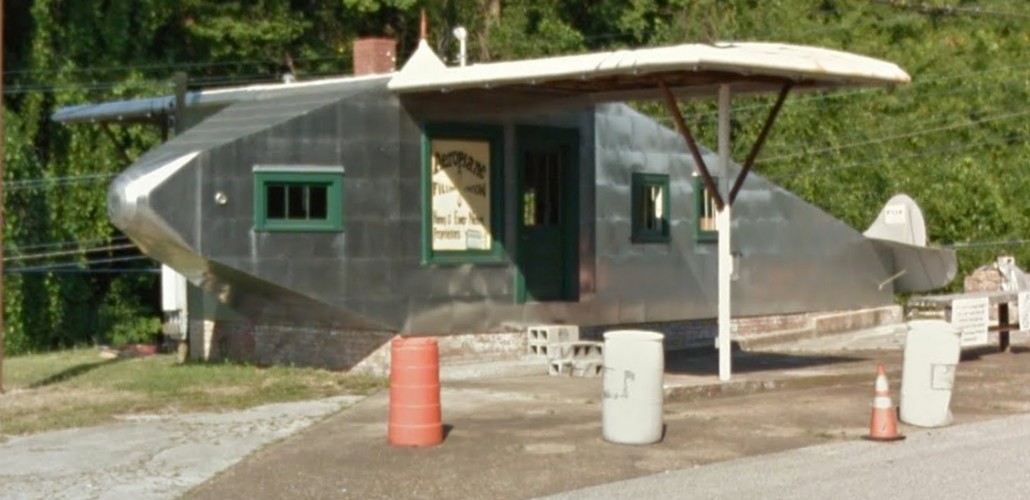 They have recently added a propeller to the airplane.  The propeller was model after the original and was a donation from the Anderson County Career Technical Center.
The Historic Airplane Filling Station was planned by Henry and Elmer Nickle. They grew up on their family's farm on Nickle Road, South of Black Oak Ridge. Henry Nickle was a Deputy Sheriff in Knox County, and his brother Elmer Nickle was a mechanic. Elmer Nickle's service station was on Western Avenue, which was the original U.S. 25W highway, before the New Clinton Highway was completed in 1930.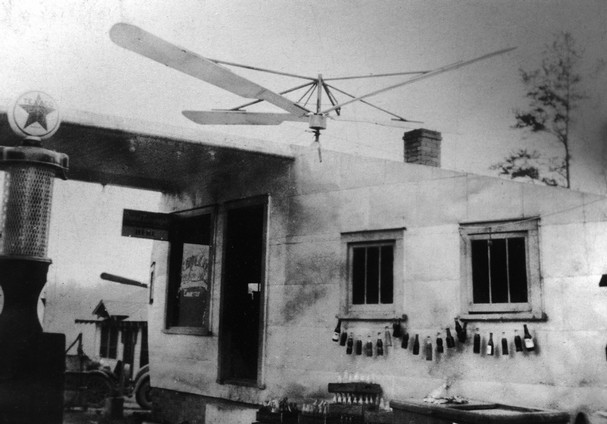 There was a second airplane gas station in Paris, Tennessee but that one did not survive making the restoration of the Powell airplane that much more important.
Rendering of the restoration. This rendering is also available as a beautiful print by contacting the Airplane Filling Station Preservation Association via their website or facebook page