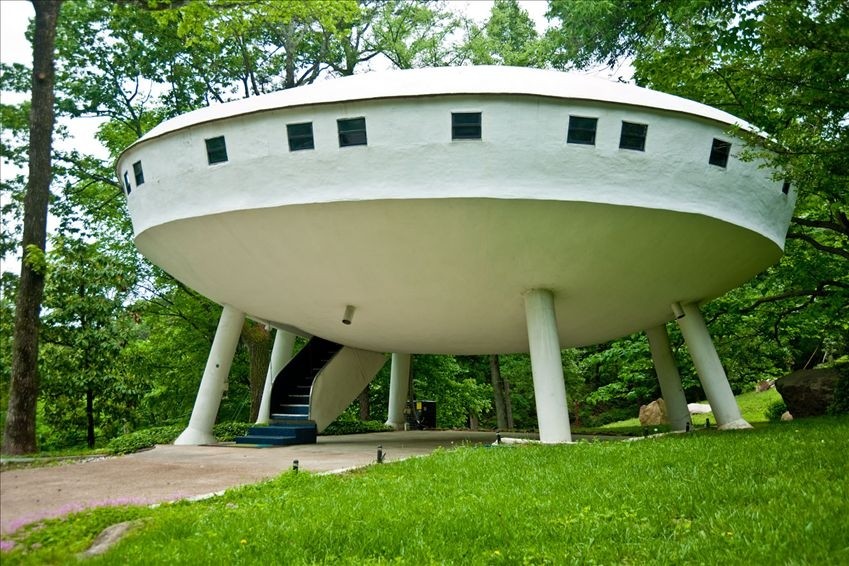 Known as "The Spaceship House," the building was the creation of Curtis King, who spent $250,000 to have it built for his son in 1973. The Signal Mountain house is larger than the prefabricated and movable UFO-shaped structures, known as Futuro houses, designed by Finnish architect Matti Suuronen in 1968.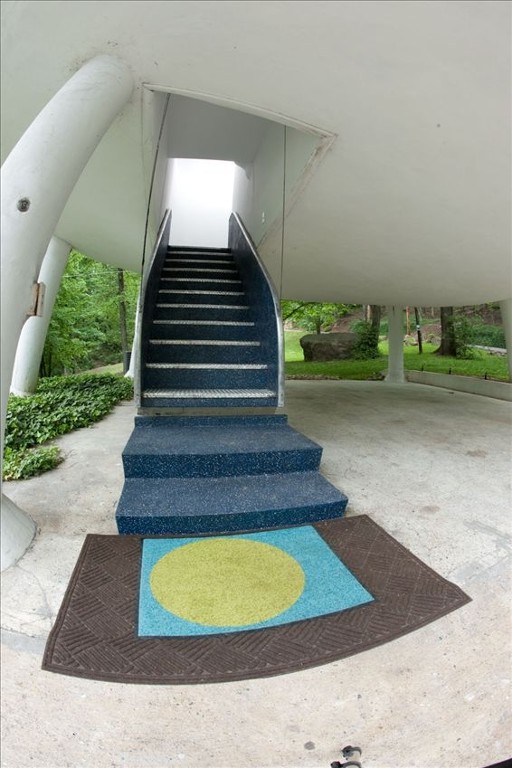 Made of steel and concrete, the structure provides nearly 2,000 square feet of living space, including three bedrooms, two full bathrooms, a bar and entertainment area. The rooms are round, just like the house itself, and are situated around a central point. The house includes the original fixtures. A retractable staircase serves as the entrance to the house, but it is broken and remains in the "down" position. A neighbor says that feature came in handy for one former owner who was having an argument with her husband. She pulled up the stairway, drove her husband's truck underneath it so he couldn't get the stairs down and left him stuck inside.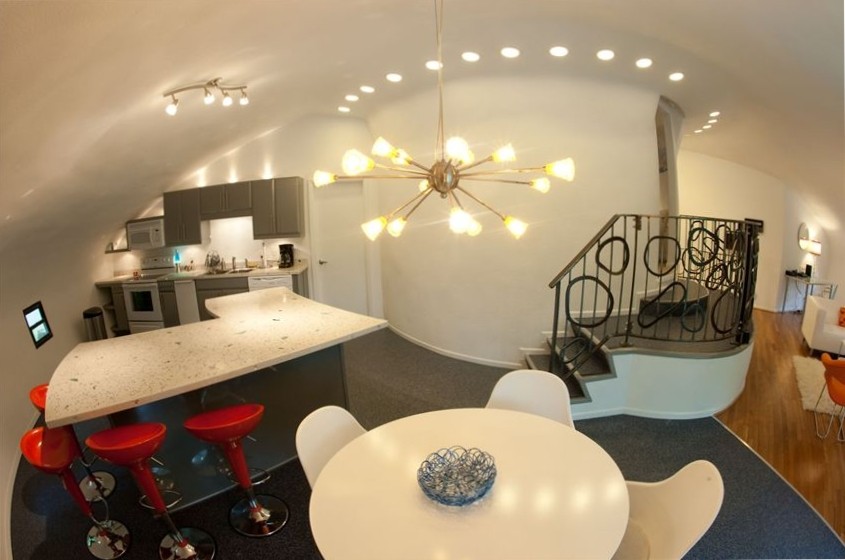 The Spaceship House changed hands a few times over the years. The current owner, a local man who once owned a furniture business and who is now a real estate investor, wishes to remain anonymous. He bought the property in the fall of 2007 for $165,000, but has never lived there. "Due to health issues, he's liquidating all his local property and holdings with plans to relocate to Florida,"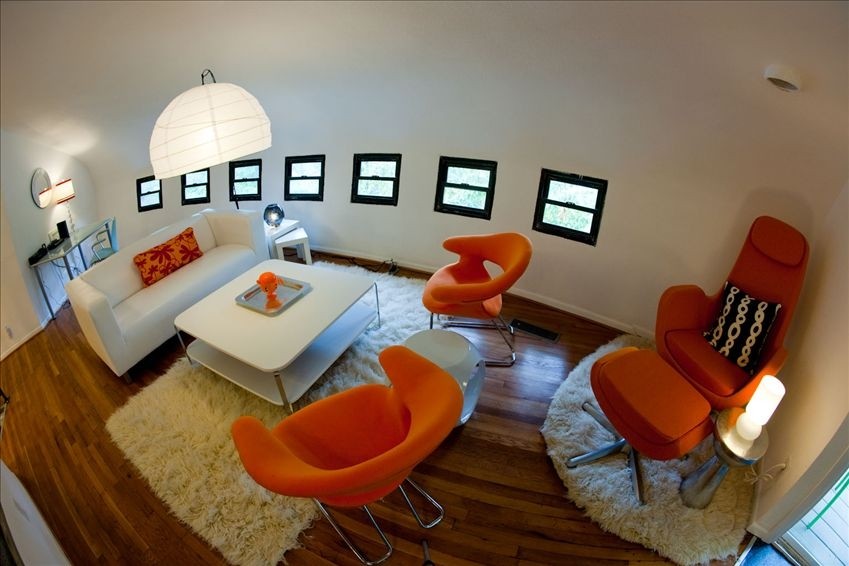 It was then purchased and renovated by a Signal Mountain local for $120,000. It is now available to rent for a futuristic vacation in an intergalactic spaceship.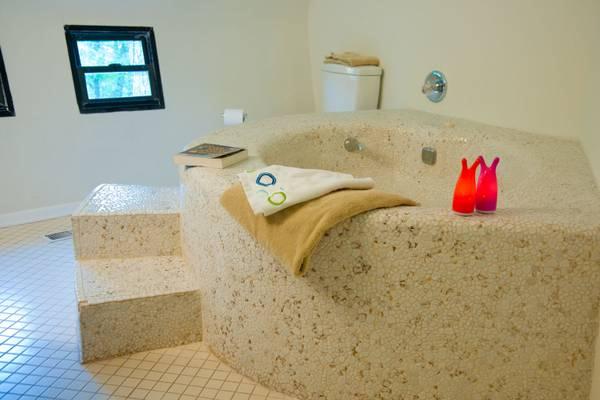 1408 Palisades Rd Signal Mountain, TN 37377, USA