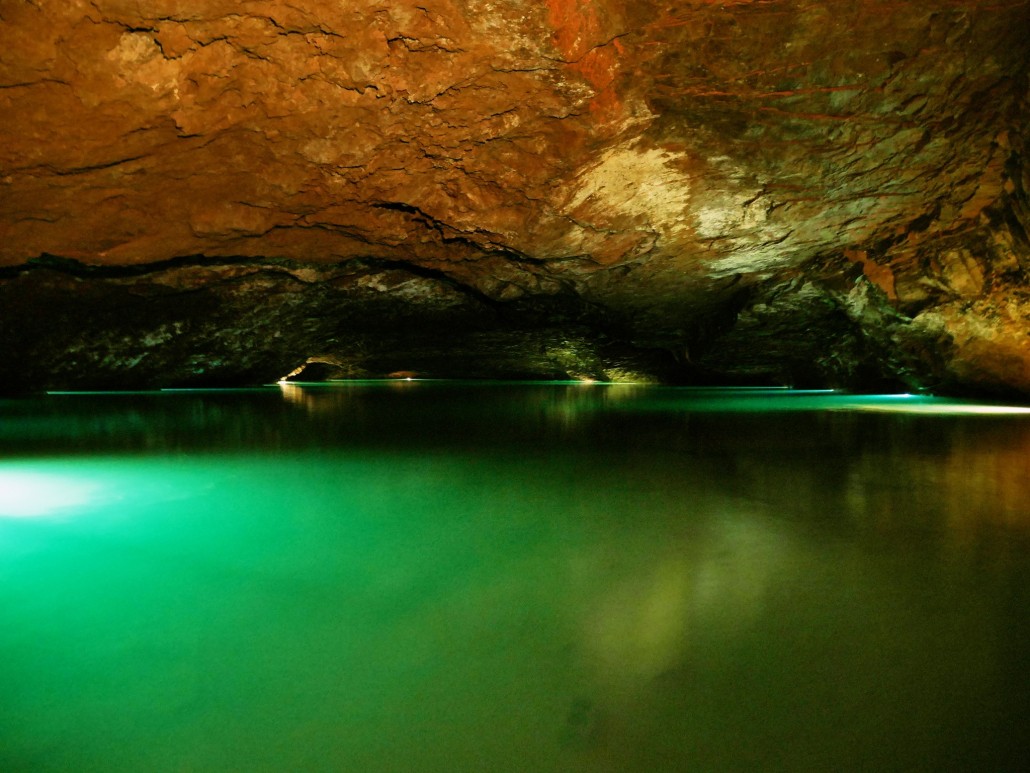 Deep inside a mountain near Sweetwater in East Tennessee is a remarkable body of water known as The Lost Sea. Listed by the Guinness Book of World Records as America's largest underground lake, the Lost Sea is part of an extensive and historic cave system called Craighead Caverns.
The caverns have been known and used since the days of the Cherokee Indians.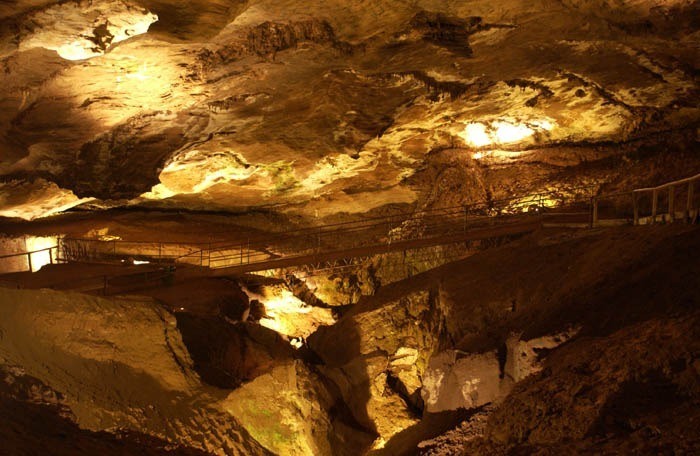 First Visitor
One of the cave's earliest visitors was a giant Pleistocene jaguar whose tracks have been found deep inside the cave. Some 20,000 years ago the animal apparently lost his way in the darkness and wandered for days before plunging into a crevice far from the daylight he sought. Some of the bones, discovered in 1939, are now on display in the American Museum of Natural History in New York.
 Boy makes a discovery
The lake was discovered in 1905 by a thirteen-year-old boy named Ben Sands. As the story goes Sands, who often played in the cave, happened upon a small opening and crawled through. The room was so large he was unable to see the ends of the room with his lantern, so he threw balls of mud in all directions and heard splashes. When he went back home and told people of his discovery they were hesitant to believe him. By the time Ben convinced his father to go back down with him to explore it further, the water level had risen, hiding the cave entrance from them. It was rediscovered by local explorers several years later.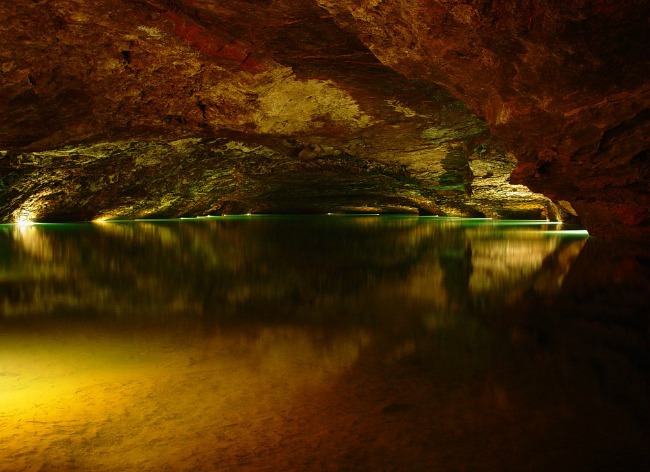 Civil war mine
When the first white settlers arrived in the Tennessee Valley in the 1820's they also discovered the cave and used it for storing potatoes and other vegetables. 
During the Civil War the Confederate Army mined the cave for saltpeter, a commodity necessary to the manufacture of gunpowder.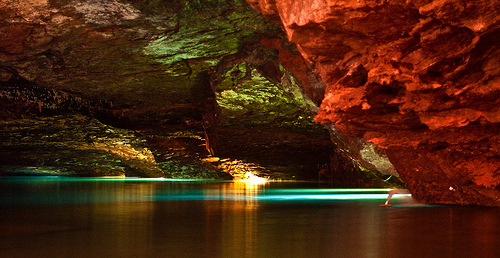 Still being explored
The full extent of the Lost Sea is still not known despite the efforts of teams of divers armed with modern exploration equipment. Beneath the calm waters of the giant lake, the adventurous divers have found a series of large rooms filled entirely with water. More than 13 total acres have been mapped so far. Perhaps the lost sea is the cause of the Ebbing and Flowing stream in Rogersville
In 1915 the idea of developing the cave for the public was conceived. A dance floor was installed in one of the large upper rooms.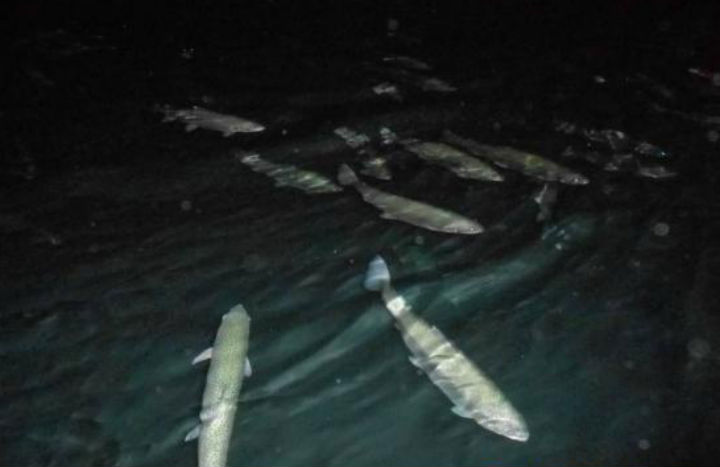 Fish of the Lost Cave
There are even fish in the lake, primarily rainbowless rainbow trout. Predecessors of these fish had been carried down through Craighead Caverns and released into the lake by people curious to see if they would escape and reveal a conduit to another body of water. But they stayed put. And in the deep, lightless cave their eyesight and color faded and their sex drive vanished. Since the lake itself sustains no plant or animal life, the trout learned to swarm around visiting rafts and launch themselves into airborne food deliveries. "Now we restock them and keep them on as a tourist attraction."