Pal's Sudden Service is almost unknown nationally but loved with cult-like ardor in its Tennessee/Virginia territory. Its 23 funky, boxy double-drive-thru restaurants tell you that Pal's isn't like other fast food restaurants, which has been a point of pride since Pal Barger founded it in 1956.
Started same time as McDonalds franchises
While on a trip to the National Restaurant Convention in Chicago to research equipment for the first Pal's, Pal ran into some other people who were opening a similar type of restaurant. Pal was talking to some equipment representatives about what he was planning to build and open. A couple of men overheard Pal and approached, explaining that they also were opening a restaurant that sounded a lot like Pal's description. They invited Pal to come with them and see the restaurant that was under construction in Des Plains, Illinois. One of the men happened to be Ray Kroc and the restaurant was the first McDonald's in what was to become the McDonald's System that is known today.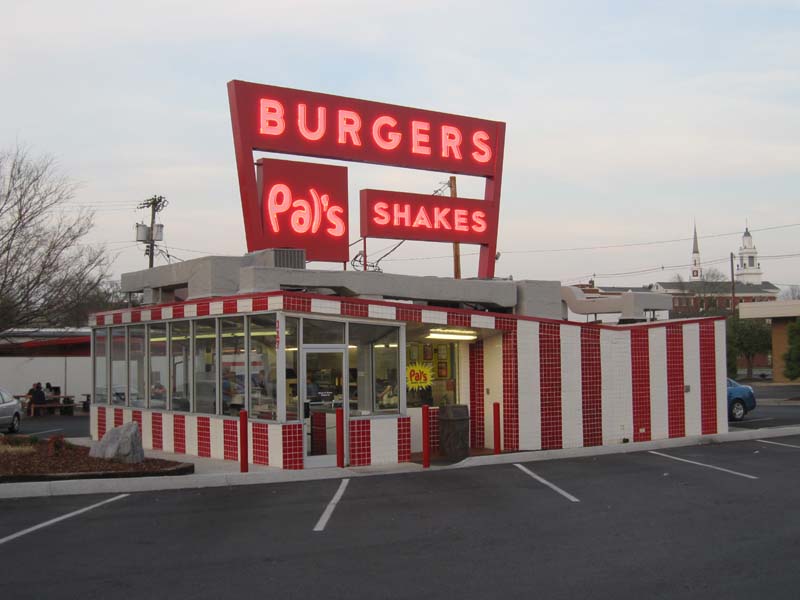 The first Pal's Sudden Service opened in downtown Kingsport at 327 Revere Street in 1956. The original menu consisted of Sauceburgers, Frenchie Fries, Milk Shakes, and Soft Drinks. The burgers were 19 cents.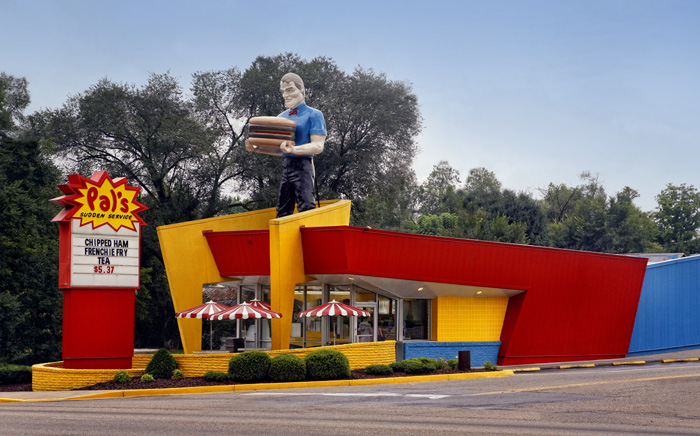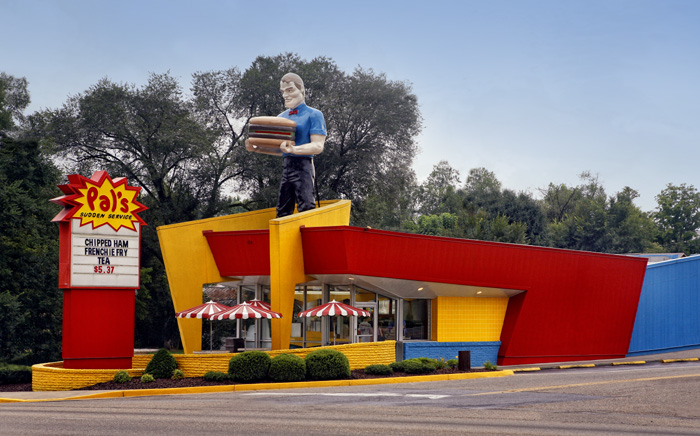 As an attention-getting marketing effort a large fiberglass man holding a large hamburger was added on the roof of Pal's number 2 on Lynn Garden Drive.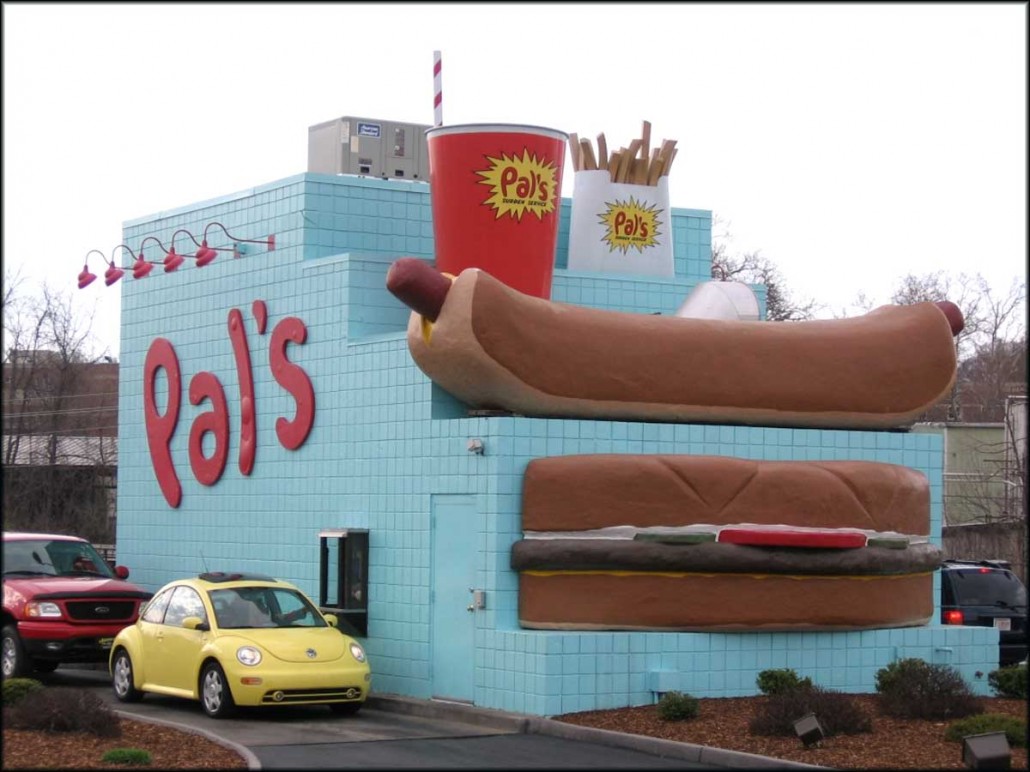 The Drive Through
The design for the first Pal's drive through was truly done on the back of a napkin. In 1984 Artists/designers Karen and Tony Barone developed the building look one evening while dining at Skoby's. During a discussion about the drive through restaurant project Tony quickly sketched on the back of a paper napkin a building with the stair-stepped front holding larger than life food and drink items. The napkin went to architect Tony Moore who developed building plans for the new Pal's.
2001 In November Secretary of Commerce for the United State Donald Evans announced that Pal's was the first and only restaurant company to win the Malcolm Baldrige National Quality Award.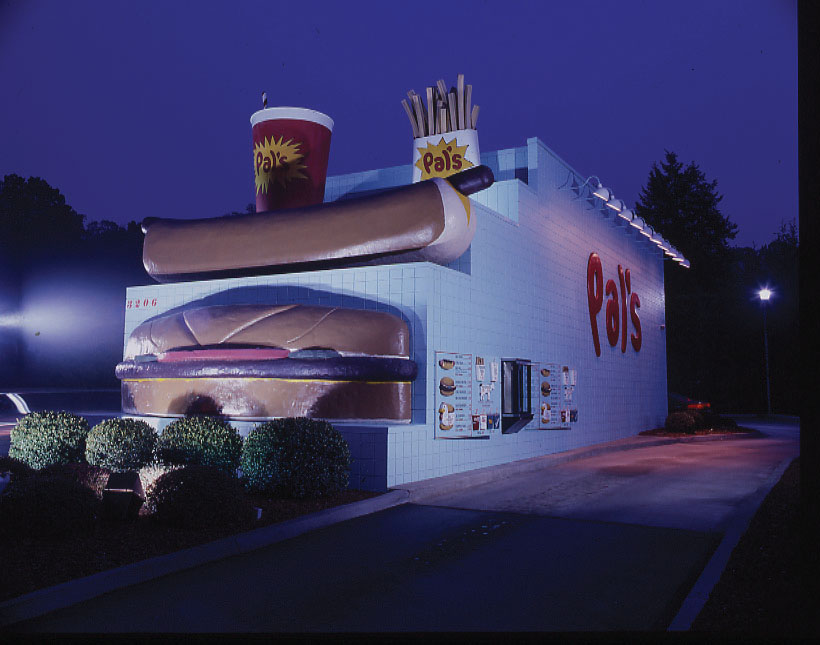 Here are some items listed on the Secret Menu for those in the know
– Dipped Big Pal (meat is dipped in sauce burger sauce)
– Dressed Hot Dog (hot dog with lettuce, tomato and pickle)
– Toasted Cheese (bun reversed grilled cheese with lettuce and tomato)
– Ham & Cheese Breakfast Style (toasted cheese w/ ham)
– Peanut-butter shake – Downtown Kingsport only
– Add peachy or razzie flavors to any drink