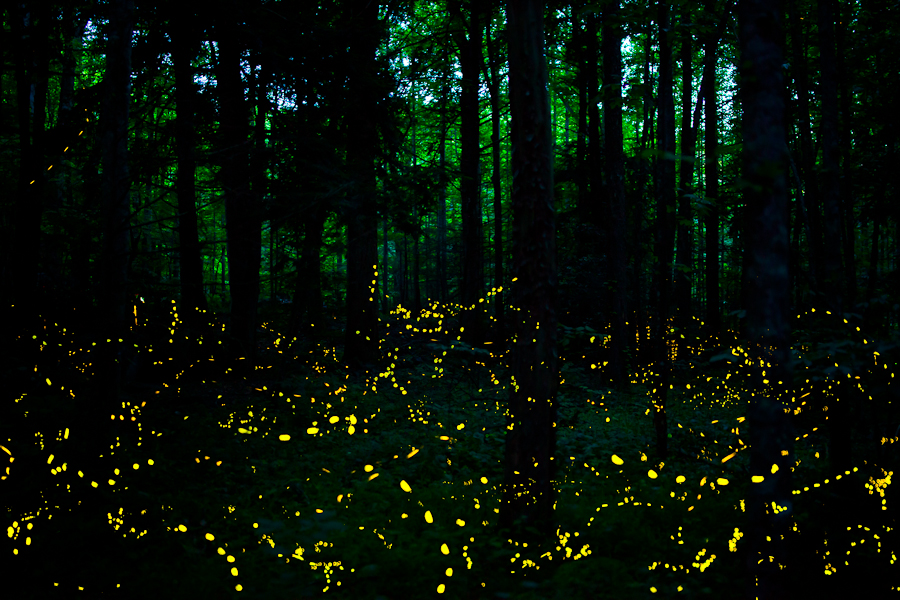 It is that time of year to catch the rare synchronized fireflies in the Great Smoky Mountains area of Elkmont. The fireflies are flash in sync this week as part of their mating process. The mating season lasts for approximately two weeks each year. The dates that the fireflies begin to display varies from year to year-scientists haven't figured out why, but it depends at least in part on temperature and soil moisture. It's impossible to predict in advance exactly when the insects will begin flashing each year.
This natural wonder is one of only two places in the whole world (the other is Southeast Asia) where people can view synchronous fireflies buzzing with light in unison. You can see the flashing in the video below but it definitely does not capture the spectacle, it should be seen in person to really see the majestic nature of the fireflies.
Mating Process
The males try to grab the attention of their mate by flying and flashing. The stationary females respond with another flash. This call and response type of mating starts to happen in sync. Then suddenly viewers will see the fireflies lighting up together for as long as six seconds.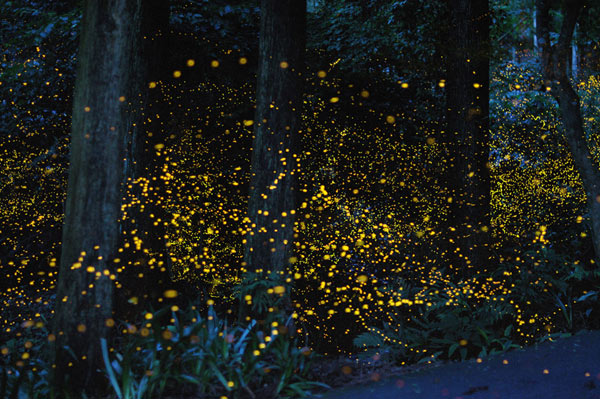 As the season begins, a few insects start flashing, then more join the display as the days pass. They reach a "peak" when the greatest number of insects are displaying. After peak, the numbers gradually decline each day until the mating season is over. Since 1993, this peak date has occurred at various times from the third week of May to the third week in June.
During the two week long mating season, the quality of individual nightly displays can be affected by environmental factors. On misty, drippy evenings following rainfall, the insects may not readily display. Cool temperatures, below 50º Fahrenheit, will also shut down the display for the night. Moon phase has been observed to affect the timing of nightly displays-on nights with a bright moon, the insects may begin flashing a bit later than usual.
Viewing in Elkmont
The extremely popular synchronous firefly event in Elkmont for 2014 takes place June 4-11. During this time, the entrance road to Elkmont in the Great Smoky Mountains National Park will be closed to motor vehicles and pedestrians (except campers who are staying at the campground) beginning around 5pm each of those nights. To get access, there will be a shuttle that will pick passengers up for $1 at the Sugarlands Visitor Center near downtown Gatlinburg, TN.  In order to ride trolley you must also purchase a parking pass for the Visitors Center