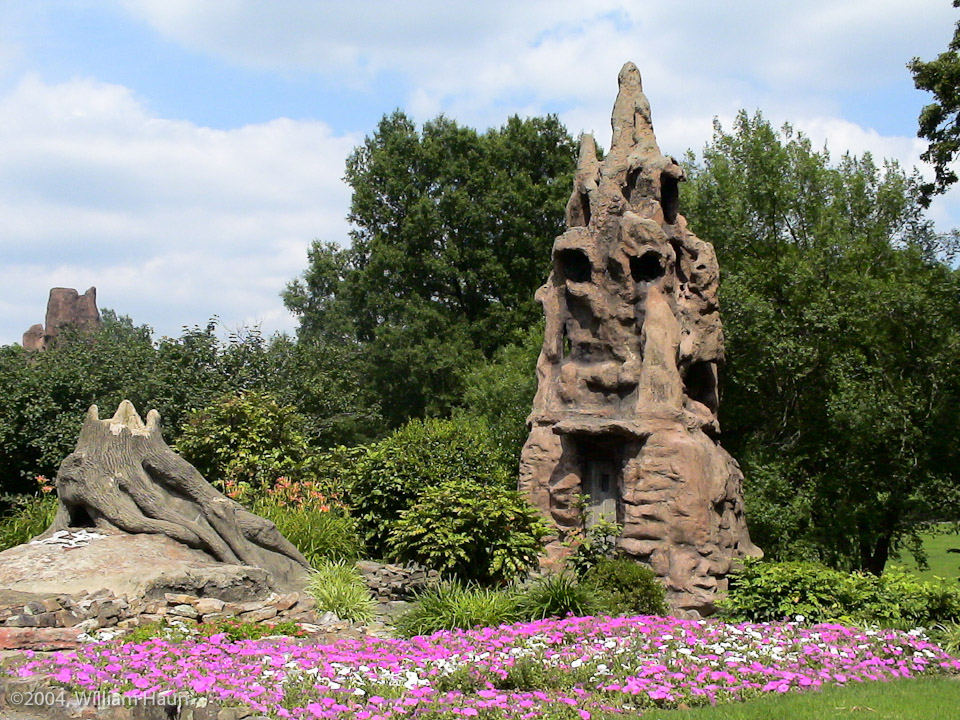 The entrance to the Crystal Shrine Grotto at Memorial Park Cemetery in Memphis is right at the center of the burial ground, and interestingly just across the street from the final resting places of such disparate Memphis music icons as Jay Reatard and Isaac Hayes. It feels as if you are entering another universe populated by Smurfs and Elves.
The grotto cavern is constructed of rock quartz crystal and semiprecious stones. It illustrates "Christ's Journey on the Earth from Birth to Resurrection." The scenes are a mix of strange abstractions and more scriptural religious dioramas.Unlike most cemetery art, this is no one's grave or memorial, but just a place of peace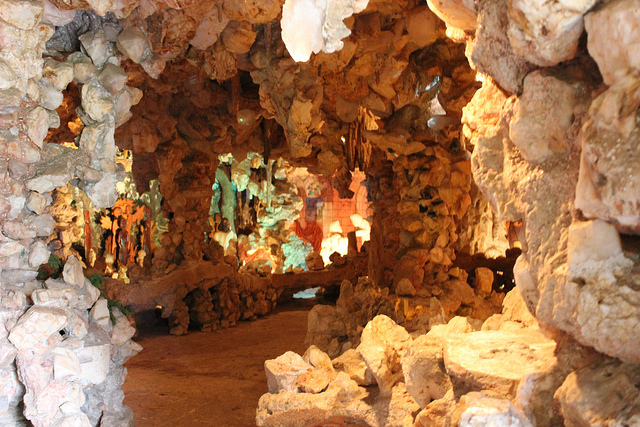 Rodriguez was a self-taught sculptor from Texas (originally from Mexico City), hired by the Memorial Park's founder during the Depression. He specialized in creating cement sculptures simulating natural wood and stone.The Cave creator, Mexican Born artist Dionicio Rodríguez, is said to have been so protective of his specialized techniques for making concrete look like wood — known as faux bois — that he destroyed the containers for his materials after mixing paint and stains in the back of his car. 
The Crystal Shrine Grotto was placed on the National Register of Historic Places for Tennessee in 1991 and it is free to visit