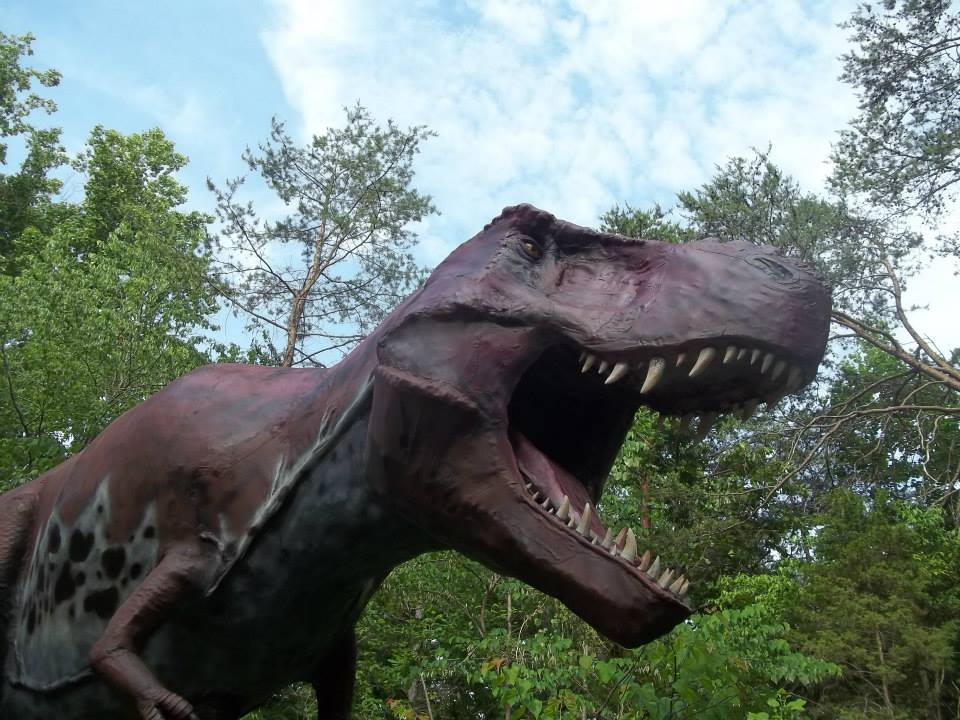 Way back in rural east Tennessee, there may not be many restaurants or major league teams, but they do have one thing now and its Dinosaurs. Thanks to one man's passion and love of Dinosaurs, Chris Kastner has turned his backyard into a Jurassic Park like experience. The park now features a full life sized T-Rex at 46 feet long. There is even a nocturnal Velociraptor exhibit if you dare to enter.   Mr. Kastner must have great neighbors.
"The teeth in our T-Rex were cast off real Tyrannosaurus Rex teeth. They have the sharp ridges like a steak knife- you can see all along the edges of them."
Backyard Terrors and Dinosaur Park is a non-profit attraction started by a Chris to share his love of dinosaurs with kids of all ages. There are over 20 prehistoric animals all life-size.  In today's world of commercialism (seen easily in the nearby Pigeon Forge area) it is refreshing to see someone sharing their passion with others in such a manner.
Chris is raising funds to continue building and adding dinosaurs to the park. As Chris says
Backyard Terror's Dinosaur Park is a donation based attraction. We believe everyone has the right to experience the magic of seeing life size dinosaurs ! We only continue and grow through patron support. 
http://www.gofundme.com/357zus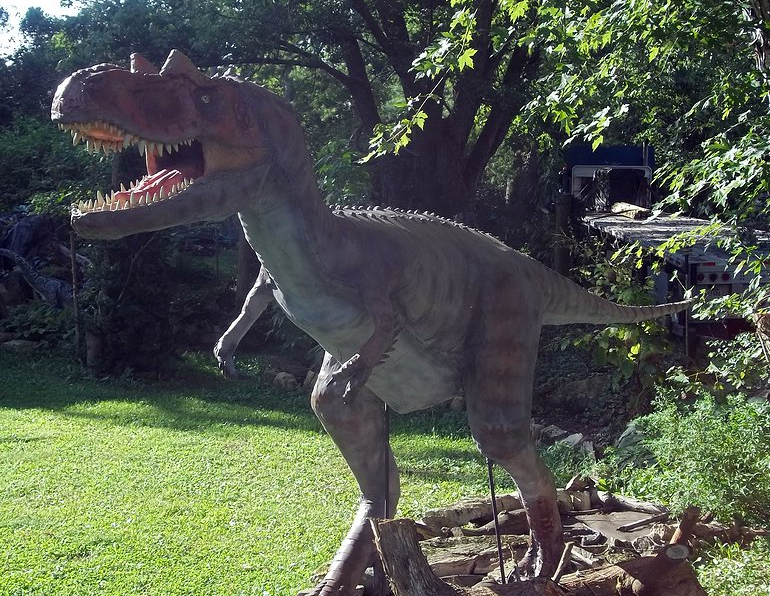 Someone building a Dinosaur Park with a life size T-Rex in their backyard is something that Offbeat Tennessee is all about, kudos to Chris!  With the power of the internet, let's help out Chris buy paint supplies every little bit counts, you can donate via his paypal button at the bottom of his page
You can find the park at 1065 Walnut Grove Rd, Bluff City, TN
http://www.backyardterrors.com  and their Facebook page for latest info and updates