The Knoxville World's Fair was the second World's Fair to be held in Tennessee. The state's first endeavor was the Tennessee Centennial Exposition of 1897, held in Nashville. The Knoxville International Energy Exposition was held from May through October 1982 on a 67-acre area a few blocks west of the city's central business district. The idea of a world's fair in Knoxville was first conceived by W. Stewart Evans, a retired military officer and president of the Downtown Knoxville Association, a coalition of downtown business leaders. The organization's members were looking for ways to lure more shoppers to the central business district and away from the growing number of suburban shopping malls.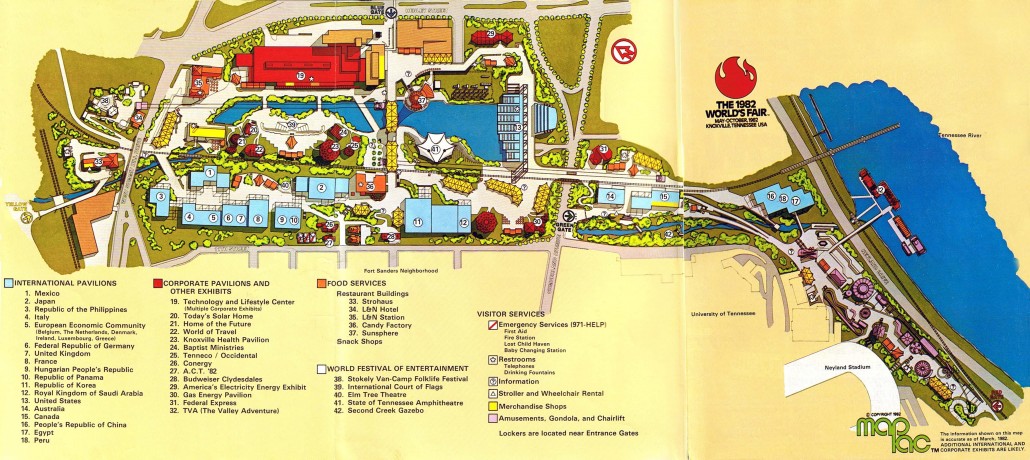 President Ronald Reagan and a host of dignitaries attended the May 1982 opening day ceremonies. The United States and nineteen other nations participated in the exposition, which took as its theme "Energy Turns the World." The fair drew over 11 million visitors, making it one of the most popular world's fairs in US history, and even turned a small profit ($57), but short of the projected $5 million surplus. Knoxville itself was left with a $46 million debt.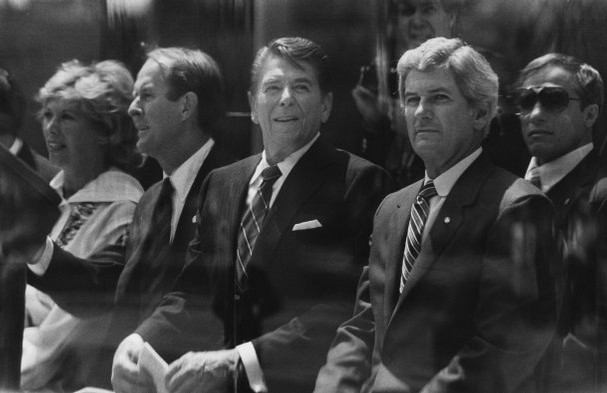 After the fair was over, most disappointing was the fact that no major downtown redevelopment took place on the fair site. The United States pavilion, lacking a tenant, was demolished, as were all the other buildings constructed for the fair.
The Knoxville World's Fair debuted several new inventions, including touch screen display screens, boxed milk, and the Cherry Coke flavor by Coca-Cola, which was introduced by Pink Floyd. It also had its own beer