The Women's Basketball Hall of Fame is home to the world's largest basketball. The Baden Ball measures 30-feet tall and weighs 10 tons and perched atop massive basketball goal. There are 96,000 Dimples on the Ball.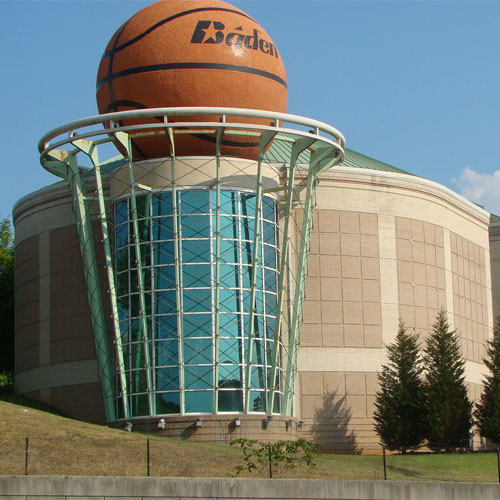 The Women's Basketball Hall of Fame opened in June 1999. The 32,000-square-foot building cost $9.3 million.  The building includes a theater, replicas of locker rooms, video footage, Olympic gold medals and old uniforms.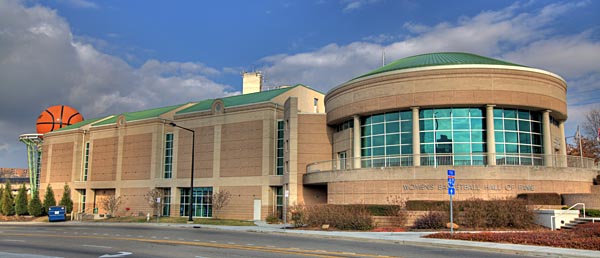 The Women's Basketball Hall of Fame is an international museum dedicated to preserving the history of women's basketball. A non-profit organization, managed by the Hall of Fame Management Inc Board, the Hall of Fame is the only facility of its kind dedicated to all levels of women's basketball in the world.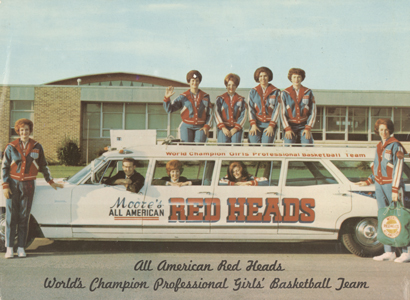 Also at the Hall of Fame is the Traveling Red Heads limo.  The All American Red Heads played for 50 years from 1936-1986, which is still the longest running women's professional team. C.M. Olson was the former coach/owner of a male exhibition basketball team called Olson's Terrible Swedes. Known for their on-court antics, this inspired C.M. Olson's wife, Doyle, and the women who worked in her beauty salons to form a women's professional exhibition team, thus the traveling Red Heads were born.