Chris Lee and his team are currently building a full scale replica of the Millennium Falcon in Tennessee. The project is planned to take many years but is making great progress. The final size will be 144′ long and 30.9′ high, measured to the top of the dish.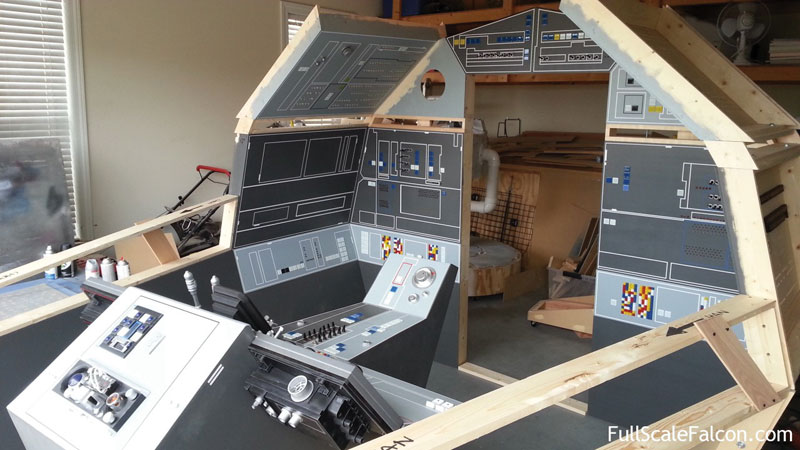 Time lapse of a recent setup of the cockpit at a Mythbusters event
He has also purchased 88 acres of land outside of Nashville to began the actual construction of the Falcon.
Cockpit interior
Chris Lee's TEDX Nashville 2014 presentation
To help out or get more information check out the website http://fullscalefalcon.com/